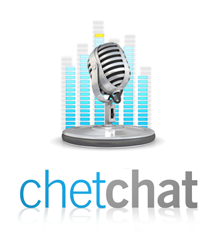 My guest this week for the Chet Chat was Richard Wang. Richard is the manager of SophosLabs US and made some time to talk about what's new this week in security.
Richard and I opened up with a brief discussion of the Osama bin Laden scams. We also talked about the nightmare at Sony that never seems to come to a close.
Richard thought the Sony situation contrasted quite sharply with the way that LastPass handled a suspected intrusion this week.
We had a brief mention of the small Patch Tuesday this coming week and also a mention of our recent announcement about acquiring Astaro.
Finally we wrapped up the Chet Chat discussing the spate of Mac malware we have been seeing this week. It has been a bad week for Apple security. Hopefully this is a bump in the road and not a trend that will expose more Mac users to exploitation.
If you prefer a news summary for the week in text format, visit the Sophos Security News and Trends for the latest selected hot topics or subscribe to our weekly newsletter, Sophos eNews.
(6 May 2011, duration 14:53 minutes, size 9.3MBytes)
You can also download this podcast directly in MP3 format: Sophos Security Chet Chat 59 or subscribe to our RSS.