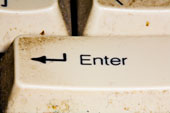 There's a zombie invasion going on – and it could have infiltrated your business, your home office, or even the corner of your bedroom.
Of course, it's not the kind of zombies beloved by the movie theatres but instead the problem of compromised computers being controlled by a remote hacker.
Many members of the public still haven't understood that spammers don't use their own PCs to send spam – instead they create botnets of commandeered computers around the globe (also known as "zombies"), which can be used to relay spam, send out malicious links and even launch distributed denial-of-service attacks.
If they did understand the problem, maybe they would put more effort into protecting their computers.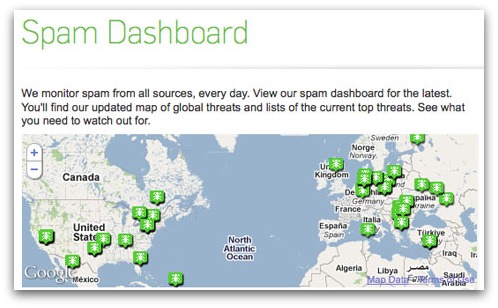 Sophos has today published a new report, revealing the top twelve spam-relaying countries around the world. We call the list the "dirty dozen", and because virtually all spam is sent from compromised PCs, it's a pretty good indication of where the botnets have got the tightest hold.
The top twelve spam relaying countries for January – March 2011
| | |
| --- | --- |
| 1. USA | 13.7% |
| 2. India | 7.1% |
| 3. Russia | 6.6% |
| 4. Brazil | 6.4% |
| 5. S Korea | 3.8% |
| 6. United Kingdom | 3.2% |
| 7= Italy | 3.1% |
| 7= France | 3.1% |
| 9. Spain | 2.8% |
| 10. Germany | 2.6% |
| 11. Romania | 2.5% |
| 12. Poland | 2.3% |
| Other | 42.8% |
Although the USA and UK contribution to the global spam problem has decreased in percentage terms, it is essential for organizations not to become complacent. Financially-motivated criminals are controlling compromised zombie computers to not just launch spam campaigns, but also to steal identity and bank account information.
Computer users must be educated about the dangers of clicking on links or attachments in spam mails – and many computers may already be under the control of cybercriminals. Businesses and computer users must take a more proactive approach to spam filtering and IT security in order to avoid adding to this global problem."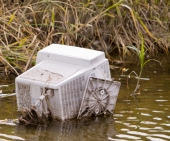 In all, we counted spam being sent from an astonishing 229 countries around the world during the first quarter of 2011. So everyone, no matter where they live, should be taking more care of their personal computer's protection.
For as long as spam continues to make money for the spammers, it will continue to be a global problem. Too many computer users are risking a malware infection that sees their computer recruited into a spam botnet. To combat the spammers, it's not only essential for computer users to run up-to-date security software, they must also resist the urge to purchase products advertised by spam.
So, don't add to the statistics, do your bit in the fight against spam and don't allow your computer to become a zombie.
Keeping your security patches up-to-date, your anti-virus defences in place and having a good helping of common sense can help avoid your computer from being recruited by the bad guys.