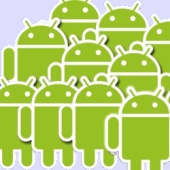 There's good news for any owners of Android devices worried about the recently announced security vulnerability that could allow allow unauthorised parties to snoop on your Google Calendar and Contacts information.
Google has already started rolling out a fix!
The issue had already been fixed in Android 2.3.4 (codenamed Gingerbread), but as we mentioned earlier this week over 99% of Android users are running earlier versions of the operating system.
Google has started to implement a server-side patch that addresses the issue for all versions of the Android OS. The great news is that it doesn't require a software update on the Android devices themselves – meaning the fix is automatic and worldwide. Effectively this is a silent fix.
The fix addresses a vulnerability with the use of authTokens for Google's Calendar and Contacts apps discovered by researchers at Germany's University of Ulm, but a similar issue with Picasa is still being investigated. If not fixed, the problems could mean that a hacker could snoop on your activity when you use an unencrypted WiFi hotspot and steal personal information.
Google reckons the work will be complete, and all devices secured from this vulnerability, within the week by forcing its servers to use an encrypted HTTPS connection when Android phones try to sync with them.
Here's what a Google spokesperson had to say:
"Today [May 18th] we're starting to roll out a fix which addresses a potential security flaw that could, under certain circumstances, allow a third party access to data available in calendar and contacts. This fix requires no action from users and will roll out globally over the next few days."
So, it's a very good thing that this problem is being fixed. Of course, concerns still remain as to how easy it would be to fix a serious security vulnerability on the Android devices themselves, given that Google is so reliant on manufacturers and carriers to push out OS updates.