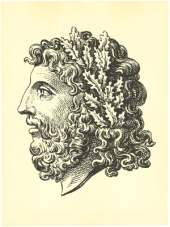 Zeus, also known as ZBot, has grown into one of the most popular (or should that be unpopular?) and widespread crimeware kits on the internet.
Its ease of use and effectiveness make it an attractive choice for today's cybercriminals.
And an infection by Zeus can be extremely costly. Whether you're an individual or an organisation, the impact of losing passwords and online banking details can be disastrous.
Clearly there's a significant demand for easy-to-use, information-stealing Trojans amongst the internet underground, and we can expect to see more from Zeus itself and its competitors.
Today SophosLabs expert James Wyke has published a technical paper, taking an indepth look at Zeus's functionality and behaviour of the Zbot binary, in an examination which gives some feeling for the malware's sophistication.
Download the free "What is Zeus" technical paper now.
[no registration required]