Spanish police have arrested three men, suspected of being members of the notorious Anonymous online protest group.
The men, whose names have not been made public, were detained in Alicante, Almeria and Barcelona.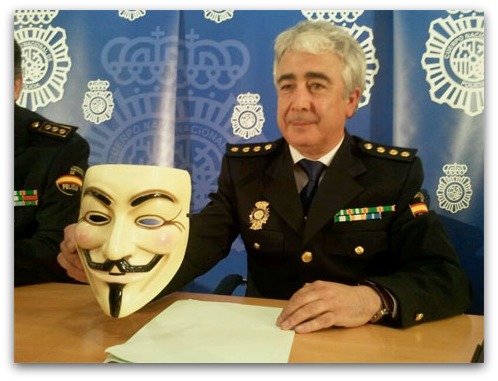 Spain's Technological Investigation Brigade (BIT), the police unit who conducted the investigation, have held a live TV press conference about the arrests. According to BIT the men operated a cell of Anonymous, directing internet attacks against the likes of the Sony PlayStation store, and websites belonging to the governments of Egypt, Chile, Iran, Colombia, Algeria and Libya.
Fascinatingly, the authorities posted images on Twitter of IRC logs that appeared to show plans to attack Spanish police websites and the electoral board with a distributed denial-of-service attack.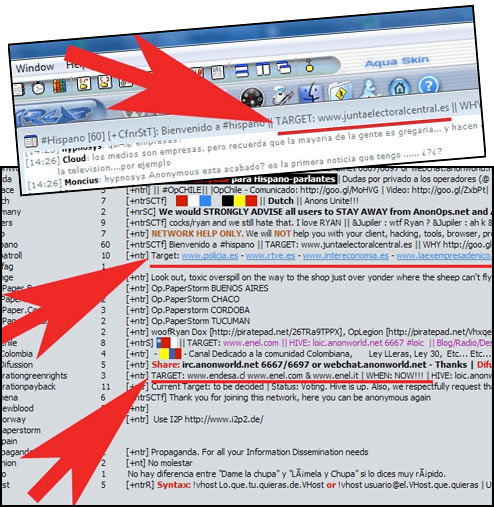 Spanish police are also said to have seized a server hosted in the city of Gijon. No doubt the authorities are hoping that that may yield clues which will help reveal the identities of other Anonymous activists.
The Spanish computer crime cops should be congratulated for their investigation into the more malicious activities of Anonymous.
If nothing else, these arrests may encourage others to think twice before participating in distributed denial-of-service attacks against websites and online organisations – an activity which some forget is against the law.