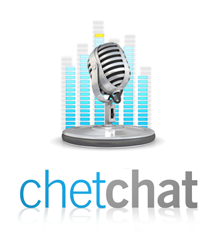 In this week's Chet Chat, Rich Baldry joins me to discuss the future of Mac threats and how many threats are not platform specific.
Rich and I started out discussing the latest developments in the RSA SecurID breach and the importance of users maintaining traditional security mechanisms, like passwords, even if they have a second factor.
Sony's latest breaches earned a brief mention as well as the recent out-of-band update to Flash Player and next Tuesday's Microsoft fixes.
We discussed the recent expansion of facial recognition technology on Facebook and ended by talking about the current threat landscape facing Mac users.
If you prefer a news summary for the week in text format, visit the Sophos Security News and Trends for the latest selected hot topics or subscribe to our weekly newsletter, Sophos eNews.
(9 June 2011, duration 22:45 minutes, size 13.0MBytes)
You can also download this podcast directly in MP3 format: Sophos Security Chet Chat 63 or subscribe to our RSS.