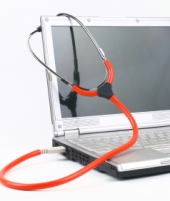 It's "Patch Tuesday", the second Tuesday of the month, which means that later today Microsoft will release its latest bundle of essential security patches.
And we already know that it's going to be a big one.
According to an advance notice published by Microsoft last week, we know that the patches are designed to fix security holes in the likes of:
* Internet Explorer
* Microsoft .NET Framework
* Microsoft Silverlight
* Microsoft Forefront Threat Management Gateway
* Microsoft Office
* Microsoft SQL Server
* Microsoft Visual Studio
* Multiple flavours of Windows itself.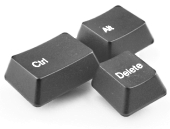 Nine of the 16 bulletins have been given Microsoft's most serious severity rating – "critical" – because the flaws risk the sort of remote code execution attack we see commonly exploited by hackers to run malicious code on victims' computers, such as a worm.
That probably sounds bad enough, but what may create for some system administrators even more of a headache is that many of the patches will require Windows computers to be rebooted.
Just think about what your poor IT guys have to deal with on a regular basis, and remember to treat them gently on the second Tuesday of each month (and probably for a few days afterwards too!)
Whether you're a home user or a business it makes sense to apply Microsoft's security patches in a timely fashion – so don't delay, or you might find the cybercriminals are exploiting these vulnerabilities to take over your computer or gain control over your sensitive data.
Oh, and it's not just a day to update your Microsoft software. Adobe is issuing its security fixes for Adobe Reader and Acrobat too.
Microsoft is scheduled to release its security bulletins (and associated patches) at approximately 10am PDT (which is 6pm UK time).