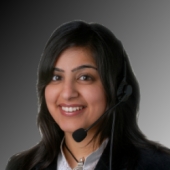 Have you received a phone call at your home from someone claiming to be working for Microsoft or your ISP? Did they claim that they weren't selling anything, but instead wanted to help you clean up a malware infection on your PC?
Well, if so, beware.
More and more people are reporting that they have received bogus support calls out of the blue, offering a free security check of their home PC.
The problem is that the free security check often involves the caller asking you to install software on your PC that gives them remote access to your computer – opening the door for malware infection, data loss and fake anti-virus scams.
Listen to this great podcast by Sophos experts Paul Ducklin and Sean Richmond where they discuss the problem, and ways in which you can avoid falling for the scam yourself:
(Duration 6:15 minutes, size 4.5MBytes)
According to new research published today by Microsoft, a staggering number of people have received such calls – and the financial losses can be significant.
Microsoft surveyed 7,000 computer users in the UK., Ireland, USA, and Canada and discovered that across all four countries, 15 percent of people said they had had received such a call from scammers. In Ireland the figure was as high as a simply jaw-dropping 26 percent.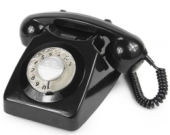 Of those who received a call, 22 percent, or 3 percent of those asked in total, were tricked into following the scammers' instructions – which could range from giving hackers remote access to your computer to providing credit card information.
Sadly, this I can well believe. After all, it's a clever piece of social engineering by the scammers – you believe that they're doing you a favour, so your natural inclination is to trust them as they appear to be helping you.
Of course, some folks are especially vulnerable. I don't think I'll ever forget the story of the 93-year-old pensioner who was tricked into believing that heavy rain had caused her computer to become infected.
Microsoft's survey reveals that 79 percent of victims say they have suffered sort of financial loss, and more than half (53 percent) say they have suffered subsequent computer problems.
On average, across all four countries surveyed, the amount of money stolen was US $875. The smallest pickings were in Ireland (US $82), whereas Canadians got stung hardest for a whopping US $1560 each on average.
It's clear that these bogus support calls are a big money spinner for the bad guys. Make sure that you're clued-up about the threat, by reading our further tips on how to avoid support call scams.