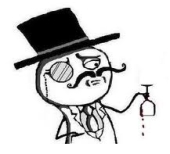 The British 19-year-old arrested on Monday night in connection with a series of internet attacks has been formally charged and is scheduled to appear in court tomorrow.
Ryan Cleary, of Wickford, Essex, has been charged with offences under the Criminal Law Act and Computer Misuse Act by PCeU officers (Police Central e-Crime Unit).
The charges claim that he built a botnet to launch distributed denial-of-service attacks against the likes of the Serious Organised Crime Agency, the International Federation of the Phonographic Industry (IFPI) and the British Phonographic Industry (BPI).
There has been speculation in the media that Cleary might also have been involved in internet attacks by the LulzSec group against websites belonging to Sony and the CIA, but at the moment it appears he is being called to answer questions against British websites.
Cleary is is due to appear at City of Westminster Magistrates Court on Thursday. More details about the charges against him are available in a press release issued by the Metropolitan Police.
You may also wish to read a report from The Daily Telegraph, which contains some suggestions that Cleary has lead a troubled life.
Finding himself at the centre of a high profile cybercrime case is probably the last thing that he needed.