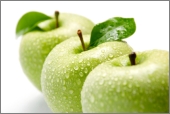 Apple released Mac OS X 10.6.8 yesterday. Most of the media reports have focused on the fact that it prepares your Mac for Mac OS X Lion, but it also fixes a wheelbarrow's worth of security vulnerabilities.
It's important to understand that cybercriminals don't need to exploit a software vulnerability to infect a Windows or Apple Mac computer, or to steal sensitive information – all you need is some clever social engineering to trick the user into making a bad decision.
But that's not to say that exploiting a vulnerability can't make the job even easier for a malicious hacker if users haven't properly kept their computers up-to-date with security patches.
And that's one of the reasons why it's so important to take the health of your computer seriously when your OS vendor releases a security update.
So, if you use a Mac, it makes sense to consider installing the Mac OS X 10.6.8 update, and patch your iMac or MacBook against the latest security vulnerabilities – before they're exploited by malware authors and hackers.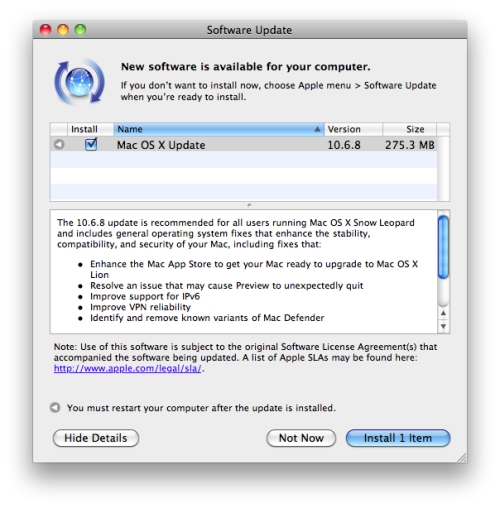 Some of the most serious fixes in the Mac OS X 10.6.8 update deal with flaws that allow "arbitrary code execution". That's computer-speak for "allow a bad guy to run malicious code on your computer, without your authorisation."
According to Apple, the update also identifies and removes known variants of the Mac Defender family of fake anti-virus malware. Malware is now an ongoing issue for Apple Mac users, with new threats being seen in the wild every day.
Details of the various security improvements can be found in Apple's knowledgebase article.
If you haven't already done so, I'd recommend running an anti-virus on your Mac as well as applying Apple's security patches. If you're a Mac home user, we have a free anti-virus you can download.