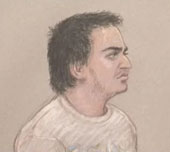 Ryan Cleary, the teenager whose arrest last Monday made international headlines linking him to the notorious LulzSec hacking gang, has been diagnosed as suffering from Asperger's syndrome a court has been told.
According to a BBC news report, defence lawyer Ben Cooper told the City of Westminster Magistrates' Court that his client's condition was recently diagnosed by a psychologist.
Inevitably, parallels will be drawn with the ongoing case of Gary McKinnon, the British hacker who has been fighting extradition to the United States after breaking into computer systems belonging to NASA and the Pentagon. McKinnon also suffers from Asperger's syndrome – and his condition has been a key argument used by supporters campaigning for him to remain in the UK.
Cleary is alleged to have been involved in a distributed denial-of-service (DDos) attack on the website of SOCA (Serious Organised Crime Agency).
He is also alleged to have carried out similar attacks last year against websites belonging to the BPI (British Phonographic Industry) and the International Federation of the Phonographic Industry (IFPI).
Cleary, who is 19 years old, and is from Wickford, Essex, is understood to be assisting the police with their investigations.
Image credit: BBC