Ryan Dunn, a star of the TV show Jackass, died last week after a high speed car crash. And within hours, ghoulish scammers were taking advantage of the daredevil's demise by claiming to have exclusive videos of the accident in links that spread via Facebook.

Ryan Dunn Crash Video [Exclusive]
[LINK]
In addition, we have also seen bogus videos being promoted via viral links which claim to show Ryan Dunn's last words.

Ryan Dunn's LAST WORDS - EXCLUSIVE!!
[LINK]
WARNING: For mature audiences only.
Clicking on such links, however, is playing directly into the scammers' hands. A bogus Facebook page appears, and you are tricked into "Sharing" the page with your Facebook friends in the belief that you are really passing an age verification process.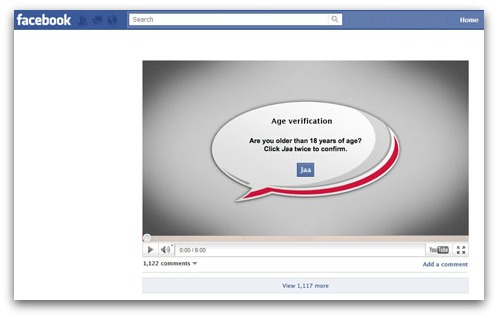 Once you've helped the scammers spread their promotion across Facebook, you are tricked into taking an online survey which earns commission for whoever is the mastermind of the scam operation.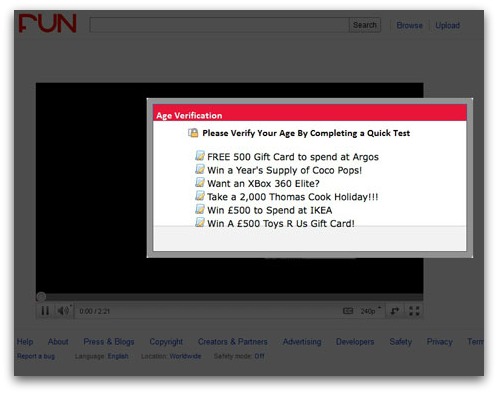 If you're a fan of Ryan Dunn, it seems to me that the very last thing you should be doing is helping someone who is exploiting the TV star's death make money.
If you got hit by this scam, make sure you have removed the entries from your news feed (to stop them being shared amongst your friends) and check your profile has not any unwanted "Likes" under your "Likes and interests".
If you use Facebook and want to get an early warning about the latest attacks, you should join the Sophos Facebook page where we have a thriving community of over 90,000 people.