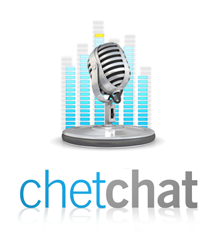 I was delighted to have Paul Ducklin as my guest to discuss the week's security news. We kicked things off by talking about the recent international arrests by the FBI and other law enforcement agencies of a large fake anti-virus gang.
Naturally this led to a discussion of the arrest of suspected Lulz Security member Ryan Cleary. Another topic that came up was the recent spate of Trojans that affected WordPress.org blog users.
I also asked Paul for his thoughts about the recent reversal of transactions related to the Bitcoin digital currency. Despite Bitcoin's cryptographic chops, this incident leaves a bad taste in my mouth.
If you prefer a news summary for the week in text format, visit the Sophos Security News and Trends for the latest selected hot topics or subscribe to our weekly newsletter, Sophos eNews.
(23 June 2011, duration 13:13 minutes, size 9.1MBytes)
You can also download this podcast directly in MP3 format: Sophos Security Chet Chat 65 or subscribe to our RSS.