A number of customers of EA (Electronic Arts) are reporting receiving emails from the company telling them that their passwords have been reset as a security measure.
Here's one such email forwarded to us by a reader of Naked Security: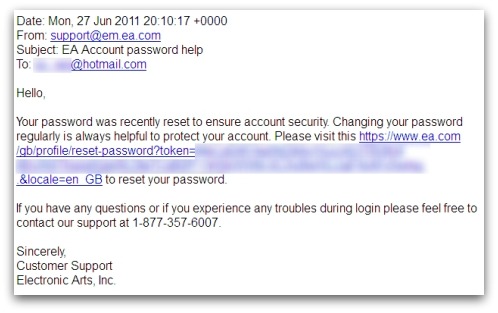 Your password was recently reset to ensure account security. Changing your password regularly is always helpful to protect your account. Please visit this [LINK] to reset your password.

If you have any questions or if you experience any troubles during login please feel free to contact our support at 1-877-357-6007.

Sincerely,
Customer Support
Electronic Arts, Inc.
The good news is that the emails do appear to be legitimate, rather than a phishing scam targeting video game players.
It's quite natural to assume that EA has reset users' passwords because it is concerned that credentials have been compromised. And maybe this password reset is linked to the LulzSec hacking group's apparent final attack over the weekend, which exposed login details of over half a million players of EA's Battlefield Heroes game amongst a hoard of other data.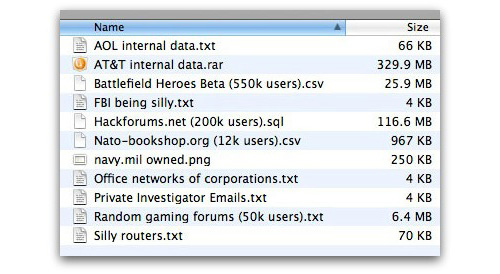 My advice to you is to use different passwords on each and every website you access, and make sure they can not be easily guessed or cracked.