The mystery of the black menu bar at the top of your Google searches this morning is solved. Apparently, it's part of gearing up for Google's latest assault on the social networking scene.

Facebook's latest competitor is alive, and it's called Google+. (You say that name like you might read out a broken line of C code – Google plus.)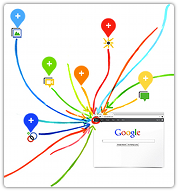 Although Google+ has officially launched – its web site says so – you can't actually try it yet. More accurately, you may be able to. Or you may not.
In the groovy prose which typifies Google's self-belief, it is "launching with what we call a field trial period, an invitation-only approach to help smooth out the rough edges as we start the project."
To you and me, then, it's still in closed beta.
Given the legal crisis Google plunged into with its Buzz product last time it took on Facebook, it's reasonable to assume Google will be much more cautious on the privacy front this time round.
Nevertheless, if you're interested in Google+, you should probably start getting ready now for its public launch by reading (or re-reading) Google's policies on privacy. There are several.
There are Google's terms. These are still dated 2007, so they still impose the same conditions, such as: only using Google's user interface to get at Google stuff; permitting Google to update its software on your computer when it wants; agreeing to accept said updates; and allowing Google to watch what you do to send you targeted advertising.
Then there's the Google Privacy Policy. But that's just the start, because Google+ has its own brand-new T&Cs to peruse, too. There's the Google+ Privacy Policy, the User Content and Conduct policy, and the Google +1 Button Privacy Policy.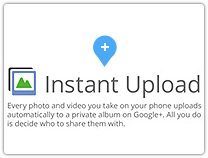 And if you want to access Plus from a mobile device, there's also the Mobile Privacy Policy.
You'd better read the Picasa Privacy Notice, too, in case you ever upload a photo. And that is supposed to happen automatically and instantly every time you snap a picture on your phone.
Actually, to save searching time, you can use the Google Privacy Center to dig into all 37 of of Google's privacy policies, from +1 (like Like, it really means Recommend) through to YouTube.
The most intriguing items in the User Content section are the do as we say, not as we do clauses, such as "do not distribute content that facilitates online gambling, including online casinos, sports betting or lotteries," and "do not drive traffic to commercial pornography sites."
(Trying to find somewhere to bet online? Want to learn how to Start A Porn Business Now? Search on Google for "gambling" and "commercial porn sites" and you will quickly find out how to do just those things, with highlighted paid ads to make sure you don't miss out.)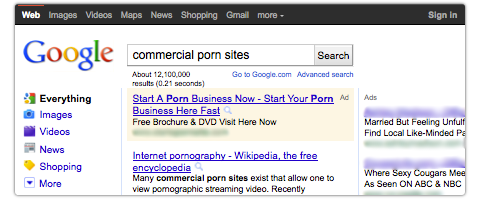 Remember the rules. Don't be evil. Do as we say, not as we do. And definitely don't compete for advertising clicks.
Anyway, happy privacy policy reading.
The good news is that you've still got time to give feedback on any of the Google+ terms and conditions which you find unpalatable. Google has listened before – for example, when its early T&Cs claimed intellectual property rights over everything you uploaded.
Google users rose a stink. Google paid attention, and swiftly relented.

Last year, 90% of you who took part in our poll said you wanted Facebook to become completely opt-in; if you'd like to see Google outdo Facebook by adopting an entirely opt-in model – where all features are off until you explicitly turn each and every one on – then this would be a good time to say so!