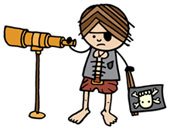 The international investigation into the notorious LulzSec hacking gang continues, with news that FBI agents have searched a house in Hamilton, Ohio.
According to local media reports, federal agents are said to have searched a teenager's home in Jackson Road, Hamilton, although no-one was charged after the search warrant was served.
Whether the FBI was acting upon information gleaned from Ryan Cleary, the British teenager who was charged last week in relation to a series of denial-of-service attacks, is unclear.
However, there is speculation that US law enforcement officers may have been acting in part based upon information released by the LulzSec group earlier this group, outing members believed to have leaked the group's private online chat logs.
A June 21st posting by LulzSec on PasteBin claimed to reveal the true identities of members who called themselves "m_nerva" and "hann". Apparent real names and addresses were given for both individuals by LulzSec who said:
"These goons begged us for mercy after they apologized to us all night for leaking some of our affiliates' logs. There is no mercy on The Lulz Boat."
In m_nerva's case, his address was listed by LulzSec as being in Hamilton, Ohio.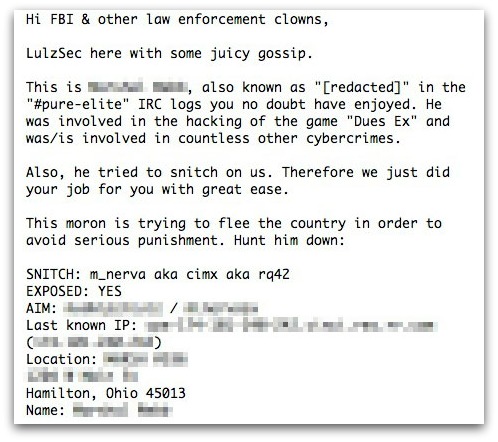 A tweet published at the same time as the information was posted indicated that there was little love between LulzSec members and the member they believed had snitched on them.
http://twitter.com/#!/LulzSec/status/83266104641859584
Hackers, eh? You just can't trust 'em..
With rival hackers apparently turning on each other, and with law enforcement agencies around the world on their tail, it certainly feels as if those who sailed on the Lulz Boat may not be quite so merry as they once were.