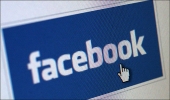 Some Facebook users have started posting a message on their walls, and encouraging their friends and family to do the same, claiming that Facebook will start charging this summer.
According to the message, if you post it on your own Facebook wall then you will still be able to use the social network free of charge.

It's official.. signal at 12;20 it even passed on tv. Facebook will start charging this summer. If you copy this on your wall your icon will turn blue and facebook will be free for you. Please pass this message if not your count will be deleted. p.s, this is serious the icon turns blue, So please put this on your wall
There's no link to any supporting evidence to the claim, and users would be right to treat it with extreme skepticism!
The truth is that Facebook has no plans to charge its users for accessing the site – indeed, it would be a very odd time for them to announce such a controversial move, just as its freely-available Google+ rival is launched.
My guess is that someone has started the chain letter as a piece of mischief – curious as to how many people they could fool into posting the message onto their Facebook pages.
It's not the first time, of course, that Facebook users have been duped by hoaxes and chain letters. For instance, earlier this year, messages were spreading that because the social network had become too slow the site was considering deleting inactive accounts. Again, totally bogus.
Don't forget you can join the Sophos Facebook page, where we'll keep you up-to-date on the latest rogue applications, scams and malware attacks threatening social network users.
Thanks to Naked Security reader Cody who first alerted us to this chain letter. Four of his relatives had fallen for it!