The latest attack in the infamous "#antisec" movement targeted Booz Allen Hamilton, a consulting firm who works with the US government. Anonymous claims to have infiltrated an unprotected server and were able to steal a significant amount of data.

They claim to have released email addresses belonging to more than 90,000 US military personnel. While many folks downplay the significance of the attack and say "It's only email addresses", these particular email addresses may have more value than it would appear.
If we look back at the high-profile Gmail accounts that were hacked earlier this year, there clearly is demand for information about individuals related to the US defense that can be used to compromise their accounts and computers.
As Mila at Contagio blog wrote about the Gmail attack, the purpose isn't so much to gain access to the email account itself, but rather to use email as the vehicle through which they can infect the host computer with malware.
The bigger problem for Booz Allen Hamilton is that they stored passwords with these email addresses using only a SHA hash. The passwords are not salted, which will likely lead to the majority of the passwords being exposed.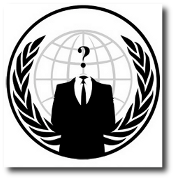 In addition to the emails, Anonymous claims to have erased 4 gigabytes worth of source code and to have discovered information which could help them attack US government and other contractors systems.
While this should certainly be embarrassing to Booz Allen Hamilton, the real impact is on the US military. These 90,000+ individuals will need to reset their passwords, and ensure any systems that they shared these passwords with are changed.
While this isn't likely to do any good, could I please have the attention of those individuals responsible for collecting user names, passwords and personal information from people? Listening?
Could we please see these hacking attacks as a shot across the bow? Now is the time to secure your data… Encryption is NOT optional. For some helpful advice you may wish to check out our Data Security Toolkit.