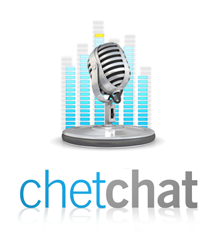 Fans of the Chet Chat may have noticed that I missed a week… I don't have planned breaks, so on occasion travel and sickness combine in one ugly week and disrupt my good intentions.
Fortunately for me, Paul Ducklin stepped in to help this week and agreed to not only be my guest, but to edit the podcast as well. Thanks Duck! Paul applied the same precision scalpel he uses when editing the 90 second news, bringing you the best bits of our conversation in under 15 minutes.
Paul and I talked about the new technical paper published by SophosLabs on the Popureb rootkit and the risks and benefits of jailbreaking your iDevice using jailbreakme.com.
We also discussed the failure of many WordPress users to secure their blogs. To wrap up the podcast we had a long chat about password security in the wake of the Twitter accounts of Fox News and PayPal UK being hacked.
If you prefer a news summary for the week in text format, visit the Sophos Security News and Trends for the latest selected hot topics or subscribe to our weekly newsletter, Sophos eNews.
(7 July 2011, duration 12:26 minutes, size 8.5MBytes)
You can also download this podcast directly in MP3 format: Sophos Security Chet Chat 66 or subscribe to our RSS.