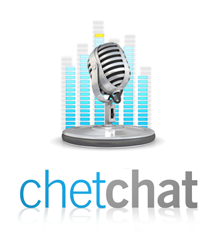 For those of you who may be new to the podcast or Naked Security I thought I would share a bit of our philosophy on the Chet Chat.
There are a lot of security oriented podcasts out there, but we hope that we produce one with a difference. The Sophos Security Chet Chat is designed to be 15 to 20 minutes long and cover the relevant stories of the week in a concise, compact manner.
Many other podcasts spend five to ten minutes simply doing the introductions and bantering about. We hope that our listeners appreciate the brevity and focus we put into every episode.
This week Richard Baldry, Product Manager for our Mac and endpoint web security products joins me for the news. We begin by covering the highlights of Patch Tuesday, the recent Apple fix for the JailBreakMe.com vulnerabilities and the mayhem Anonymous and Lulz Security continue to dole out.
One of the more interesting stories this week was the banning of .co.cc domains by Google. Rich speculated that when the cost is free it will always attract scammers.
Rich was in the UK most of this week and shared his experiences learning about the "phone hacks" and malware distributed by News Corp journalists and their associates. His first person perspective on the public's reaction to the news added an interesting viewpoint to the conversation.
If you prefer a news summary for the week in text format, visit the Sophos Security News and Trends for the latest selected hot topics or subscribe to our weekly newsletter, Sophos eNews.
(15 July 2011, duration 18:18 minutes, size 12.9MBytes)
You can also download this podcast directly in MP3 format: Sophos Security Chet Chat 67 or subscribe to our RSS.