A gang of hackers known as SwagSec announced at the tail end of last week that they had hacked into Lady Gaga's UK website and made off with a database of names and email addresses of fans. To prove their point, they published the stolen data online.
The press reported that a source close to Lady Gaga said that she was:
"upset and hopes police get to the bottom of how this was allowed to happen"
If she was upset, she made no mention of the hack on her Twitter page, and posted no apology to her UK fans for the poor website security. She wasn't, however, too upset to tweet about Emmy award nominations or to drop a line to Cher about doing a duet remix.
Although it's right that the authorities should be informed regarding SwagSec's illegal activities, there should surely be some recognition at Gaga HQ that perhaps the website was doing a lousy job at securing its fans' information?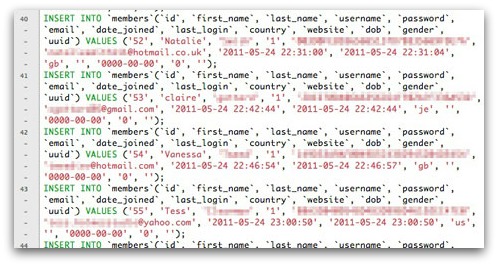 Lady Gaga's record label, Universal, said it had confirmed that the hack had occurred and said that police had been informed:
"The hackers took a content database dump from www.ladygaga.co.uk and a section of email, first name and last name records were accessed. There were no passwords or financial information taken. We take this very seriously and have put in place additional measures to protect personally identifiable information. All those affected have been advised."
The risk to users who had their details compromised, of course, is that they could have been the subject of targeted attacks. Imagine how many of them might have opened an attachment or clicked on a link if they received an email claiming to be about free tickets for a Lady Gaga concert, or a sneak preview of her new video.
But although Universal says that it has contacted everyone who was affected – can they be confident that they know the extent of SwagSec's hack? After all, the hack is claimed to have occurred weeks ago, but was only made public by SwagSec at the end of last week.
Wouldn't it be more open and transparent to have a message to fans of the Lady Gaga UK website, telling them all what occurred. I went looking and couldn't find anything to warn the wider array of Lady Gaga fans.
You may remember that the SwagSec hacking group defaced Amy Winehouse's website earlier this month as well.
One wonders what eccentric female troubadour they will target next..