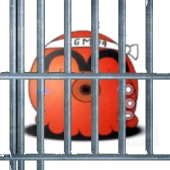 According to media reports, a 28-year-old Japanese man has been sent to prison for two years and six months, after spreading a virus across the internet which damaged data on victims' computers.
In a first for the country, Japan has applied property destruction charges to the creator of a computer virus.
The 28-year-old wrote malware known locally as "ika-tako" (squid-octopus) which spread via the Winny peer-to-peer file-sharing network in May to July last year, replacing affected files with an image of an orange cartoon octopus.
That's not the kind of thing which is looked on kindly at the best of times, but what makes the case look worse for this particular virus writer is that he has previous convictions for cybercrime.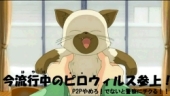 Back in 2008, he became the first virus writer ever arrested in Japan after distributing the Pirlames Trojan (dubbed "Harada" in the local press) via Winny that displayed images of popular anime characters while wiping music and movie files.
Ingeniously, he was at that time found guilty of violating copyright laws by spreading the anime images and given a two year prison sentence, suspended for three years.
He wrote his new "ika-tako" virus while on probation for the previous offence.
Finding him guilty of destroying data on victims' computers in the latest incident, Judge Masaru Okabe of Tokyo District Court said that he had no choice but to hand out a custodial sentence:
"It was an ingenious, planned crime to spread a computer virus over a long period of time. The defendant committed the crime while he was on probation for a similar charge. I have no choice but to give him a sentence without suspension."
Last month it was announced that Japan was introducing legislation to make virus writing illegal in the country.
Once again, it's clear that some people have not got the message that malware is not a fun game, but can have serious consequences. Maybe a spell in prison will give him plenty of time to reflect on that.