Remember Zach Braff (Did his parents really choose this name for him?), star of hospital comedy series Scrubs where he played the hapless and endearing character Dr John Dorian?
Well, yesterday Braff announced on Facebook that his website was hacked to display a bogus letter to loyal fans admitting that he was gay.
According to several media reports, Braff's publicist says that the website was old and hadn't not been updated since 2006.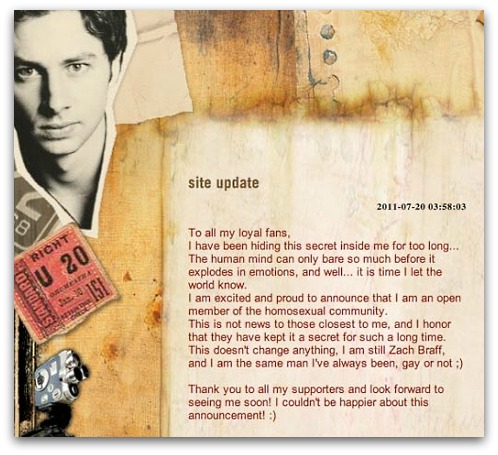 The hackers allegedly added the following statement to the site:
"To all my loyal fans, I have been hiding this secret inside me for too long...I am excited and proud to announce that I am an open member of the homosexual community. This is not news to those closest to me, and I honor that they have kept it a secret for such a long time."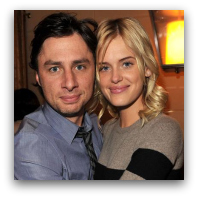 The news must have come as a surprise to Taylor Bagley, the actor's girlfriend.
Soon, everything was clearer, as the 36-year-old Scrubs actor released a statement on his Facebook page in an attempt to stamp out the rumours about his sexuality:
"My old website got hacked. Someone issued a "coming out" statement on my behalf. I'm still straight and in love with my girlfriend. But not too straight; I still love musicals, brunch and Doogie Howser."

I doubt many of us care whether Braff is gay or not. I certainly don't. But this story underlines the importance of not forgetting about websites we may have created in the past.
If you have a website that you no longer care about, get rid of it. At the very least, you should keep its security up to date. Old sites are much easier targets for hackers than those with up-to-date defences.
To learn some great tips and tricks on how to better protect your website, check out SophosLabs' free technical paper, Securing Websites.
Image source for picture of Zach Braff and Taylor Bagley: http://www.globalnews.ca