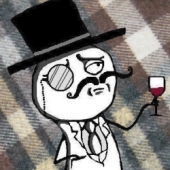 An 18-year old man has been arrested by British police in Shetland, UK, under suspicion of launching hacking attacks against a number of websites.
Officers from the Metropolitan Police Service's Police Central e-Crime Unit (PCeU) arrested the man as part of an international investigation into the activities of the Anonymous and LulzSec hacktivist groups.
The man, who was arrested at a residential address in Shetland, is said to have used the online nickname "Topiary" and acted as a spokesperson for the groups via forums such as Twitter.

(Enjoy this video? Check out more on the SophosLabs YouTube channel and subscribe if you like.)
The suspected hacker is currently being transported to a central London police station, and a search is taking place at his home.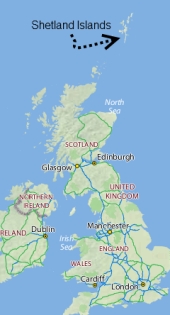 "Topiary" has been identified in the past as having a leading role in hactivist attacks launched by the LulzSec and Anonymous groups.
In recent months the LulzSec gang have hacked and launched denial-of-service attacks against a number of high profile websites including The Sun, the CIA, SOCA, Sony, PBS and the US Senate.
In a related police operation, officers are searching a residential address in Lincolnshire where a 17-year-old male is being interviewed under caution in connection with the inquiry. He has not been arrested.
The truth is that LulzSec and other hacktivist groups have recently been playing an extremely dangerous game – taunting the likes of the FBI and British police with a series of hacks and attacks and believing themselves to be invincible.
If the arrested man is indeed a key member of the LulzSec gang, it could be the British police who have the last laugh.
Interestingly, Topiary deleted all the messages he had previously posted on Twitter recently, replacing them with a simple message:
"You cannot arrest an idea"

Is it possible he saw the writing on the wall?
Just last week, the UK's PCeU arrested a 16-year-old youth – believed to be the LulzSec/Anonymous hacker known as "T-Flow" – in South London, on suspicion of breaching the Computer Misuse Act. Other arrests took place at the same time in the United States and the Netherlands.
We'll publish more information as it becomes available. Feel free to follow me on Twitter for the latest updates.