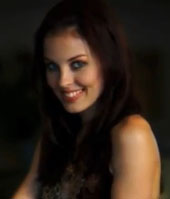 Do you take enough care over who you make your Facebook friend?
A Belgian supermarket manager learnt a lesson the hard way, after he struck up a friendship with a woman called "Katrien Van Loo" on Facebook.
Little did he know, that when she invited him to a dinner date at her apartment, something else entirely was planned.
As you can see in the following video, the unnamed supermarket manager didn't find a sexy Facebook admirer, but instead two men who overpowered him, and left him gagged and blindfolded.

(Enjoy this video? Check out more on the SophosLabs YouTube channel and subscribe if you like.)
Before the night was out, a third man had broken into the supermarket and made off with an unspecified amount of money from the store's safe.
More information about the crime can be found on the Belgian police website. If you recognise the men caught on the CCTV footage, or have any additional information then email the police at opsporingbericht@politie.be.
If you use Facebook and want to get an early warning about the latest threats, I strongly recommend you join the Sophos Facebook page where we have a thriving community of over 100,000 people.
Hat-tip: Trend Micro's Rik Ferguson via The Register.