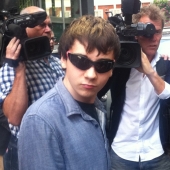 A London court heard this morning how 18-year-old Jake Davis allegedly had the login passwords of 750,000 people on his computer when he was arrested in the Shetland Islands last week.
Davis is suspected by the authorities of being "Topiary", the public face of the Anonymous and LulzSec hacktivist groups.
According to a report in the Daily Telegraph, Westminster Magistrates' Court heard that Davis was charged with five offences including unauthorised computer access and conspiracy to carry out a denial-of-service attack against the Serious Organised Crime Agency's (SOCA) website, which overloaded the site with traffic.
Furthermore, prosecutors are reported to have claimed that Davis's laptop was found to contain the fake article announcing Rupert Murdoch's death that visitors to The Sun's hacked website saw for a period of time earlier this month.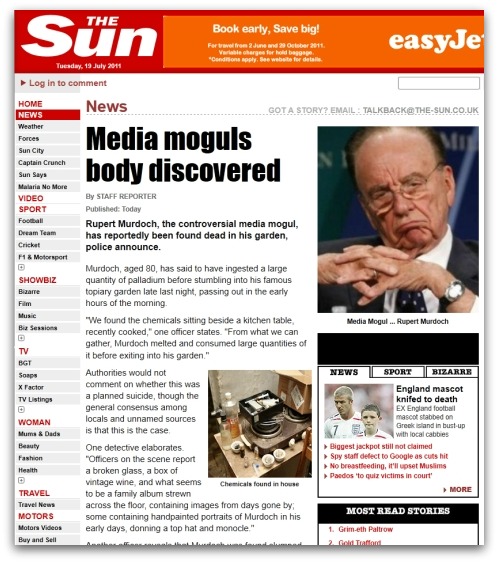 Jake Davis has been given bail until August 30th, on the condition that he wears an electronic tag and does not access the internet.
The teenager who wore dark sunglasses and a blue denim shirt, and only spoke in court to confirm his name and address, was surrounded by a scrum of media photographers after the hearing.
Image credit: Image of Jake Davis outside the court by Tim Bradshaw of the Financial Times.