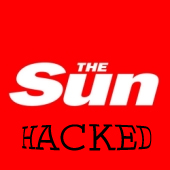 Britain's best-selling newspaper, The Sun, has warned that thousands of people who participated in competitions on its website might have had their personal information stolen.
Names, postal addresses, telephone numbers, dates of birth and email addresses are believed to be amongst the stolen information.
According to reports, the data was stolen at the same time as The Sun's website was hacked earlier this month by the LulzSec gang, who posted a bogus story announcing the death of Rupert Murdoch.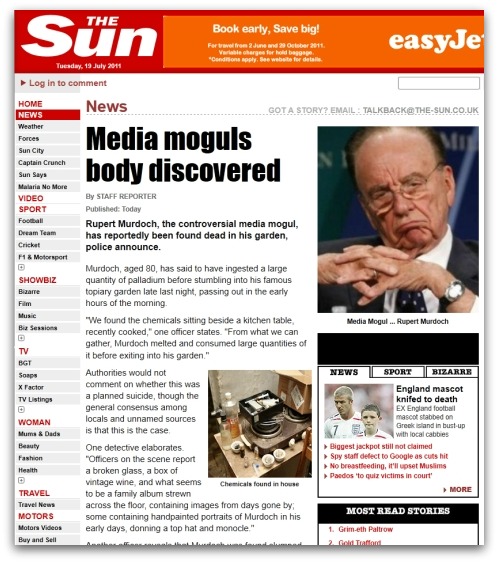 Some of the private information about members of the public has been posted online, including applications for the Miss Scotland beauty contest, which includes details of potential contestants' aspirations, vital statistics, hair and eye colour, weight, and height.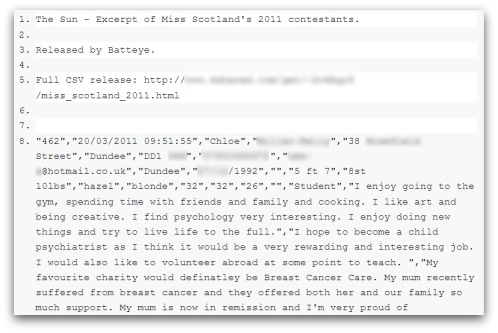 Rupert Murdoch's company News International, which owns The Sun and the recently deceased News of the World, says that is directly contacting affected individuals.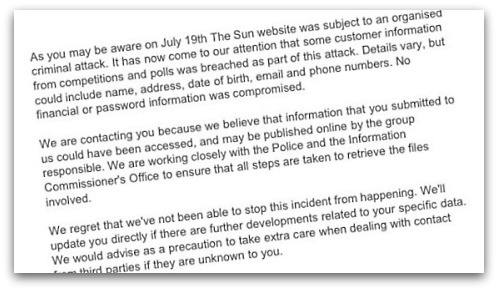 An obvious danger is that scammers might use the stolen information to target individuals. For instance, a cybercriminal could write to a beauty contest applicant, trick them into believing that it was the newspaper contacting them and attempt to steal money or further information.
With Murdoch's British newspapers already bedeviled with accusations of phone hacking and unethical activities, this is hardly the news The Sun can have wanted to report.
The good news is that financial information (such as credit card details) do not appear to have been compromised, however questions will inevitably be asked to why the sensitive information about readers and competition entrants wasn't safely stored using strong encryption.