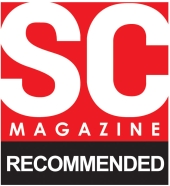 I'm delighted to report that Sophos Mobile Control has made a big impression on the handheld mobile device security marketplace, including the folks at SC Magazine.
Receiving a "Recommended" rating is always an accomplishment, but Sophos Mobile Control has done so with a solid five stars in each of the categories: Features, Ease of Use, Performance, Documentation, Support and Value for Money.
With a technological world embracing consumerization, SC Magazine wrote how Sophos Mobile Control helps improve IT efficiency.
"On the user side of things, they can access a self-service portal to easily complete tasks, such as enrolling their device or wiping or locking their device, without needing to involve the administrator."
Sophos Mobile Control leverages built-in security features of iOS (iPhone/iPad), Android and Windows Mobile 6.x devices, including password protection, application restriction and remote wipe.
More information about SC Magazine's review can be read on their website.
You can read more about Sophos Mobile Control in the products section of our website.