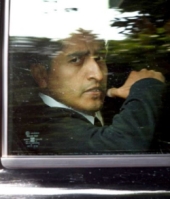 A man from Southern California who hacked into over 100 computers, and used personal information stolen from them to extort sexually explicit videos of young women and teenage girls, has been sentenced to six years in prison.
32-year-old Luis Mijangos, an illegal immigrant from Mexico who was living in Santa Ana, California, was arrested last year after a lengthy investigation by the authorities.
Mijangos infected his victims' computers with malware, allowing him to gain access to their email accounts, turn on their webcam to take secret movies, and search their PCs for sexually explicit and intimate images and videos.
In some cases, Mijangos also posed as some of the victims' boyfriends to convince them to send him nude pictures.
At this point, things got really nasty. Mijangos would threaten to post his victims' intimate images online unless they provided him with more sexually explicit photos and videos for his personal gratification.
In at least one instance, Mijangos posted naked photographs of a woman on her friend's MySpace page.
Mijangos, who is confined to a wheelchair because of a medical condition, was sentenced to six years in prison by US District Judge George King.
Before sentencing, Mijangos apologised to his victims:
"To all the victims I want to say that I'm sorry. I'm ready to do the right thing and stay out of trouble."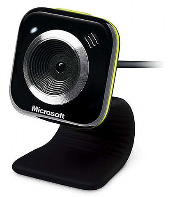 Mijangos is far from the first hacker to take remote control of webcams to spy upon victims.
For instance, in early 2005, Spanish authorities fined a student who captured movie footage from unsuspecting users, and arrested a 37-year-old man who spied on victims via a webcam while stealing banking information.
The following year, Adrian Ringland, from the English town of Ilkeston, Derbyshire, was sentenced to jail for ten years after admitting posing as a minor on internet chatrooms and using spyware to take explicit photographs via children's webcams.
And in 2008, a 27-year-old Canadian man was charged with using spyware to take over the webcams of women as young as 14 and coercing them into posing naked for him.
Perhaps the most eyebrow-raising incident I have heard of, however, is the case of the man who is alleged to have displayed error messages on his potential victims' laptop screens, tricking them into taking their webcams into the shower with them.
With many home users keeping poorly-defended PCs in their bedroom, there is clearly considerable potential for abuse – particularly amongst the young. The message is simple: keep your PC protected against the latest threats with anti-malware software, security patches and firewalls, and if in any doubt unplug your webcam when you're not using it.
Picture credit: Nick Ut/AP