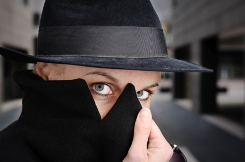 Last week I wrote about the compromise of digital certificate authority DigiNotar. While the idea of over 250 false certificates being issued was scary, the number has grown to 531, including what could be intermediate signing certificates.
This is really bad news. As DigiNotar is a "root" certificate, they can assign authority to intermediaries to sign and validate certificates on their behalf.
It appears the attackers signed 186 certificates that could have been intermediate certificates. These certificates masqueraded as well-known certificate authorities like Thawte, Verisign, Comodo and Equifax.
The expanded list of domains for which fraudulent certificates were issued includes Facebook, Google, Microsoft, Yahoo!, Tor, Skype, Mossad, CIA, MI6, LogMeIn, Twitter, Mozilla, AOL and WordPress. A complete list can be downloaded from the Tor website.
The attackers also issued themselves certificates for *.*.com and *.*.org. I am not sure if a multi-wildcard certificate like this is valid, but if so it could allow them to impersonate anything.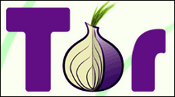 According to the blog post on the Tor project's website, they also left a message in Farsi. Loosely translated, it reads "great cracker, I will crack all encryption, i hate/break your head."
This incident makes me feel more justified than ever in my distrust of the certificate system. While Mozilla, Google and others have been quick to permanently remove DigiNotar as a trusted authority, in this case it is too little, too late.
Currently computer users of IE and Safari on Windows 7/Vista/2008/2008R2, or Chrome and Firefox on any platform, are protected against exploitation as long as they are fully patched.
Mac OS X users using the latest Chrome and Firefox (6.0.1) versions are fine, but Safari and OS X itself have not been patched. There are instructions on doing so on the ps | Enable blog, although it is non-trivial.
More concerning is that mobile users are being left in the dark. There have been no updates, and no manual removal method for Android or iPhone/iPad/iPod Touch users who haven't jailbroken/rooted their devices.
Tap, tap, tap… Hello, Apple? Are you there? Your competitors (Microsoft, Google, Mozilla) are protecting their customers promptly and openly. I know you don't like to talk about security, but now would be a great time to show you care.
Correction: I mistakenly had noted Firefox 6.0.2 was current, when in fact 6.0.1 is the latest.