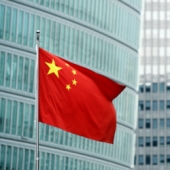 When news of a hack against Japan's biggest weapons maker, Mitsubishi Heavy Industries, broke earlier this week an obvious question was – who might be responsible?
In all, more than 80 computers and servers at the firm – which manufactures everything from warships to space rockets – were infected by malware at a variety of sites. According to some local newspaper reports, a Chinese language script was found in one of the attacks which left computers at a submarine manufacturing plant and a missile manufacturing facility compromised.
The Guardian reports that the claims of Chinese involvement were firmly denied by a spokesman from China's foreign ministry:
"The Chinese government has consistently opposed hacking activities. The law strictly prohibits this. China is one of the main victims of hacking... criticising China as being the source of the hacking attacks is not only baseless, it is also not beneficial for promoting international co-operation for internet security."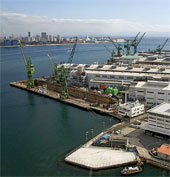 Defence officials in Tokyo are reported to be fuming that they learnt about the attacks against Mitsubishi Heavy via local media reports more than a month after they took place, rather than directly from the firm itself.
Of course, as we all know, China is routinely blamed for cyberattacks and accused of using the internet to spy on other countries. Just as routinely, China denies its involvement.
Most famously, in January 2010 Google blamed China for an attack (dubbed "Operation Aurora") after discovering that someone in the country had tried to hack into the Gmail accounts of human rights activists.
In other incidents, accusations of China-backed hacking have come from a variety of directions including India, Belgium, the Dalai Lama, the British Secret Service, the US Defense Secretary and the Australian Prime Minister.
The truth is, however, that proving the origin of a hack attack is complicated by the fact that cybercriminals can use compromised PCs owned by innocent people to act as a go-between when trying to break into someone's computer. In other words – yes, a Chinese computer might have tried to connect to yours, but it may be under the control of someone in, say, Great Britain.
We'd be naive to think that the Chinese (and just about every other country around the world) isn't using the internet for its political, commercial and military advantage, but we should be very cautious about making assumptions without having all the proof in front of us.
So far there are no reports of classified information having been exposed by the hack attack at Mitsubishi Heavy Industries.