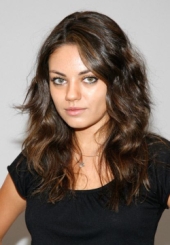 The kerfuffle about the slew of celebrities who have had their phones apparently hacked and naked photos exposed on the internet continues.
But now one of the celebrities denies that her phone was hacked at all. But that doesn't mean that they were a shining example of computer security..
Past victims of alleged phone hacking have included stars such as Scarlett Johansson, Christina Aguilera, Lady Gaga, Miley Cyrus and High School Musical's Vanessa Hudgens.
Most recently, however, Mila Kunis and Justin Timberlake have found themselves in the spotlight, with reports that her phone was hacked, and her "Friends with benefits" co-star Timberlake was pictured semi-nude lying on a bed and wearing some pink underwear on his head.
Meanwhile, images of Miss Kunis lying in the bath and an intimate part of an unidentified man were said to be in circulation, along with what were said to be private SMS text messages between Kunis and Timberlake.
However, according to a statement issued on behalf of Justin Timberlake and Mila Kunis – the actress's phone was not hacked.
"The media's speculative nature of this story and its insistence that there is any inappropriate correspondence between the two parties is entirely false,"

"At no time did Mr. Timberlake and Ms. Kunis exchange inappropriate texts or emails. We would like to confirm that the photo addressed in the media of Ms. Kunis was in fact not from any phone but from an inactive email account that has not existed in 3 years. In regards to the other photos in question, they were never exchanged between the two parties."

"We are currently working with the authorities on this matter and will take the proper legal action required."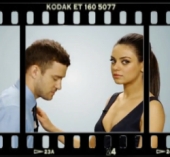 Kunis and Timberlake have denied being in a relationship since rumours began to emerge about an affair during the making of their movie "Friends with benefits".
I have no idea if Kunis and Timberlake have been snogging, or if they're been sending each other flirty text messages or photographs. Clearly they're saying that hasn't happened.
But the above statement does suggest that the picture of Kunis in the bath is legitimate, and was grabbed by a hacker from an "inactive email account".
Whoever owned that email account (and a fair assumption would be that it is Kunis, or someone close to her) was clearly not practising safe computing. If you leave an email account to wither and die, it might be best to clear out any unwanted emails first and wipe any personal information.
Ideally the email account would be erased in its entirety if you're not planning to use it anymore. Otherwise, you might be leaving a tempting treasure chest for a celeb-obsessed hacker to break into, while you attention is diverted elsewhere.
At the very least, ensure that an email account is using a unique, hard-to-crack password for heaven's sake.
There's still much more to this celebrity nude photo hack story to come out, and it will be interesting to hear if the FBI manages to identify who is responsible, and how it is that cybercriminals are getting their hands on so much personal compromising material.
In the meantime, celebrity websites might be wise to remember that if they publish photographs that have been hacked from the phones or email accounts of celebrities they are, effectively, handling stolen goods… and committing a crime themselves.