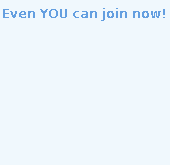 If you will pardon the literary allusion (or, if you prefer, the flagrant plundering of someone else's catch-phrase), "Google is a foreign country: they do things differently there."
So differently, in fact, that until legal and community pressure forced Google's hand back in 2008, the company just plain refused to have a link to its Privacy policy on its main search screen. There were already 28 words on Google's home page, and that was that.
Not 27, and definitely not 29. 28 was a matter of religion; of scripture; of liturgy; and of just-jolly-clean design. That meant no room for the word "Privacy."
Eventually, the word "Google" was removed from the copyright notice, and the advertising behemoth was able to make space for privacy. (Conveniently for the Google high priesthood, the copyright symbol © – which appeared on the page and amounts to a word, since it represents a word – was defined as a non-word.)
There are still 28 words on Google's home page – if you allow yourself a fair bit of doctrinal flexibility – but the just-jolly-clean design is today sullied with a crudely-drawn animated arrow pointing at the top left corner. The arrow points at one of the ten or so words in the top menu bar which enjoy that doctrinal exemption: +You.
That's right. Google Plus is now open to everybody.
Just remember two things before you join.
* Social networking services of this sort aren't free. True, there is no cash cost associated with signing up. But you are not Google's customer – those are the advertisers, who pay money to get in front of you, based on the sort of things you do online. This means you are an informal employee, paid in kind to generate traffic and to give up information about yourself which can be monetised by Google.
* You cannot join Google Plus anonymously. You must use your real name – and you need at least two words in your name to qualify – and Google will be the final judge and jury of what constitutes your name, and how you're to write it. Google may even insist that you send it a copy of your passport to prove it.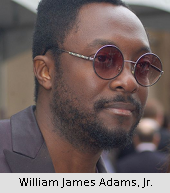 (Unless you're a celebrity, of course. It seems that William James Adams of the Black Eyed Peas is now on Google Plus with a first name of "will.i.am" and a last name of "." Don't bank on being able to do that yourself.)
Join Google Plus if you wish. According to many people, it's been worth the wait. If you are up there you might want to even follow Naked Security's team.
But make sure you really are willing to give your true identity to Google.
And remember that you may be forced to prove it by sending a copy of official government-issued identification – even though that's an unwise thing to do if you're serious about protecting your personally identifiable information.