Are you sceptical of "technical" and "educational" sessions promised by software vendors? You should be. They're often run by sales guys. No disrespect intended, but technical sessions should be led by technical people, don't you think?
There's no point in turning up to see sales guys tell you stuff you could read on the company's website. Just call the sales guys and get them to come to you.
Sophos's Anatomy of an Attack seminars are quite different. They're not about products; they're about the threat. They're not about showing off Sophos's technology; they're about teaching you to think like the Bad Guys.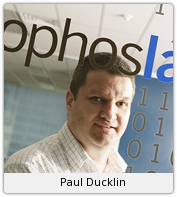 The Australian Anatomy of an Attack series is an extensive live demonstration, led by well-known and experienced Sophos researcher and presenter Paul Ducklin.
You will actually see – live, but off-line and in safety – how a range of cybercriminal technologies work:
* Ransomware
* Advanced Persistent Threats
* Search engine poisoning
* Command injection
* Advanced JavaScript trickery
* Fake anti-virus, aka Scareware
Know how your enemy thinks and operates and you will be much better placed to defend both yourself and others.
The next Anatomy of an Attack session in Australia takes place in Brisbane, Queensland, on Thursday 13 October 2011. It runs from 09:00 to 13:30, includes morning tea and luncheon, and it's free.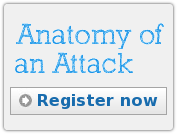 However, places are strictly limited and you must register if you want to attend.
Don't worry if you register too late to get into this one – we'll put you first on the list for next time!
This event is eye-opening, entertaining and educational – and we promise not to subject you to any Death By Powerpoint.
We'd love to see you if you're in the area.
If you're not from Brissie but would like to get a feel for what the sessions are about, check out our Anatomy of an Attack videos online.


PS. In case you're wondering, the venue is in the Brisbane CBD, at 345 Queen Street. Full details can be found on the registration page.