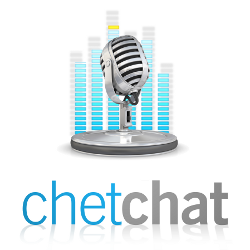 Sophos Sales Engineer John Shier was my guest on this week's Chet Chat. John and I frequently co-present our seminar Anatomy of an Attack all around North America and it was fun to have him share his field experience on this week's topics.
I began the podcast by spending a moment remembering computing pioneer Dr. Dennis M. Ritchie. I also talked about the recent presentations at Virus Bulletin 2011 by Onur Komili, Brett Cove, Paul Baccas and Stephen Edwards.
We discussed the release of iOS 5 and OS X 10.7.2 and the importance of the security fixes in Apple's latest releases. We also made note of Microsoft's October 2011 Patch Tuesday releases and the importance of expediency when patching.
To wrap up we discussed the recently discovered spy Trojan that was being used in Germany by law enforcement authorities, known as R2D2 and whether it is appropriate for anti-virus companies to detect it.

(14 October 2011, duration 17:52 minutes, size 12.2 MBytes)
You can also download this podcast directly in MP3 format: Sophos Security Chet Chat 75, subscribe on Stitcher, iTunes or our RSS feed.