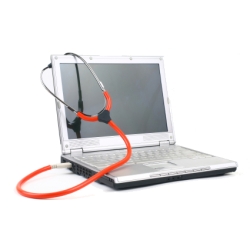 I would like to invite all of our readers to an event October 27th, The State of Cyber Security, in Washington DC hosted by the National Cyber Security Alliance and Sophos.
I am proud to be speaking at the event along with Michael Kaiser, executive director of the National Cyber Security Alliance and Rob Strayer, director of the National Security Preparedness Group from the Bipartisan Policy Center.
At the event we will host a cocktail reception followed by a panel presenting the latest information on what threats we are facing and how the public and private sectors can work together to make the online world a safer place.
For those of you in the United States you may have heard that October is National Cyber Security Awareness Month (NCSAM).

The goal of NCSAM is to educate the public about the risks they face online and provide practical advice on how to stay safe online all year round.
The NCSA provide a website with videos, tips and information for consumers and small businesses called StaySafeOnline.org to help further this goal.
One of the primary themes this year is a campaign called "Stop, Think, Connect", which has helpful videos on topics from how to be a safe surfer, to how to be a safe gamer online.

We hope you can join us next Thursday and help to get the word out to our friends, neighbors and co-workers about being safe online.
If you aren't able to attend you can follow the event on Twitter by searching for #NCSAM11.