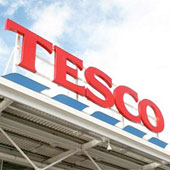 In the last few days we have warned Facebook users about scams spreading on Facebook claiming that the likes of ASDA, Argos, Pizza Hut, Tim Hortons and Starbucks are offering consumers gift cards and vouchers entitling them to free goods.
Now it's the turn of British supermarket giant to find its brand abused by scammers attempting to earn money by driving internet traffic towards online surveys.
Here are some examples of what is spreading on Facebook right now.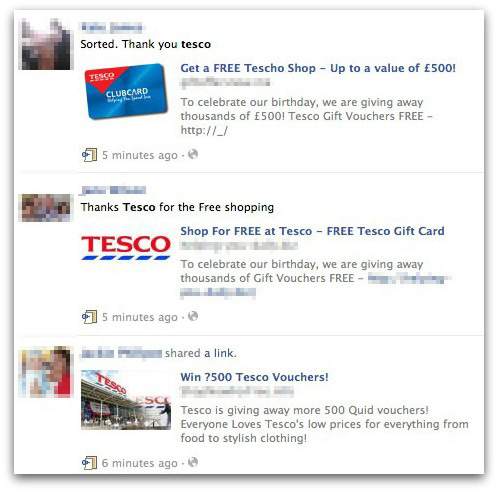 Get a FREE Tescho Schop - Up to a value of £500!
[LINK]
To celebrate our birthday, we are giving away thousands of £500! Tesco Gift Vouchers Free

Shop For FREE at Tesco - FREE Tesco Gift Card
[LINK]
To celebrate our birthday, we are giving away thousands of Gift Vouchers FREE [LINK]

Win £500 Tesco Vouchers!
[LINK]
Tesco is giving away more 500 Quid vouchers! Everyone Loves Tesco's low prices for everything from food to stylish clothing.
If you're curious to know more about how the scam works, check out one of our earlier articles referenced above.
Of course, if you were fooled into participating in this scam you probably want to know how to clean up your Facebook account. Remove the message from your newsfeed, so you are no longer spreading it with your online friends and be more careful next time.
Hopefully Facebook's security team will begin to block this campaign soon, before more users are impacted.
Make sure that you keep informed about the latest scams spreading fast across Facebook and other internet attacks. Join the Sophos page on Facebook, where over 140,000 people regularly share information on threats and discuss the latest security news.