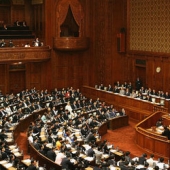 According to local media reports, hackers were able to snoop upon emails and steal passwords from computers belonging to lawmakers at the Japanese parliament for over a month.
A report in the Asahi Shimbun claims that PCs and servers were infected after a Trojan horse was emailed to a a Lower House member in July.
The Trojan horse then downloaded malware from a server based in China – allowing remote hackers to secretly spy on email communications and steal usernames and passwords from lawmakers.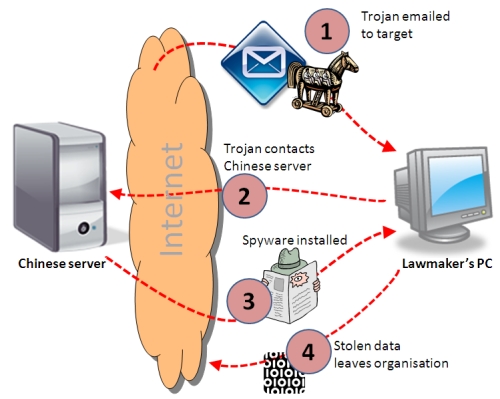 Inevitably there will be suspicions that the attack was sponsored by the Chinese, because of the involvement of a server based in China. But that fact alone is not a convincing reason to blame China for the attack.
For one thing, it's perfectly possibly that the attack was the work of a lone Chinese hacker – without the backing of his government or military. And even more relevantly, computer hackers can plant their malware on servers all around the world – so it's just as possible that a hacker in, say, New Zealand placed his malware on a compromised Chinese server.
I'm not saying it wasn't China, of course. Just that you need more evidence than the role of a Chinese server in the attack. Everyone would be wise to remember that there's a need to collect real evidence before the finger pointing begins.