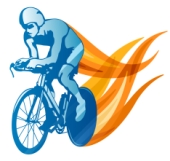 Oh my, what a tangled story..
In 2006, American cyclist Floyd Landis won the Tour de France competition.
He was subsequently stripped of his title after an anti-doping lab reported it had found unusual levels of testosterone in his body. Landis spent years attempting to overturn the decision, spending millions of dollars in the process, before finally confessing to doping in 2009.
While Landis was still protesting his innocence, however, an anti-doping laboratory based in the suburbs of Paris reported that its systems had been infected with a Trojan horse. The lab in Chatenay-Malabry said that confidential documents related to the doping case against Landis were accessed by the intruders.
Lab director Pierre Bordry claimed that hackers stole data (some of which was allegedly tampered with to make it appear that the samples had not been handled appropriately) in an attempt to discredit tests conducted by his team of scientists.
The stolen files were subsequently used as part of Landis's defence at anti-doping hearings.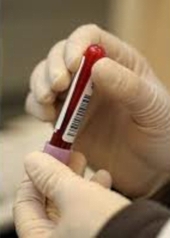 In 2009, French computer specialist Alain Quiros, who worked for the private investigation company Kargus Consultants, admitted he was hired to hack into the laboratory's systems.
(By the way, Quiros had also admitted hacking into the computers of environmentalist movement Greenpeace on behalf of EDF, the world's biggest nuclear-reactor operator.)
In addition, the Trojan horse was said to have been traced by investigators to an email sent by Landis's coach Arnie Baker.
As Naked Security reported in early 2010, a French judge issued an arrest warrant for Landis – who had finally admitted to taking performance-enhancing drugs – and his now former coach Arnie Baker.
Prosecutors have now called for Floyd Landis to be given an 18-month suspended prison sentence. The same suspended sentence is proposed for Baker.
The key question is whether the French courts can find convincing evidence that connects self-admitted hacker Alain Quiros to Landis. Without that, the wheels may well fall off this prosecution.
Both Landis and Baker have denied any involvement in the hacking of the anti-doping lab.