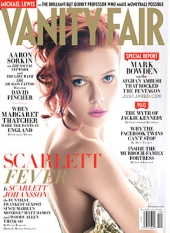 Scarlett Johansson has been talking to Vanity Fair magazine about her recent nude photo scandal, that saw private photographs of the starlet published on the internet after her Yahoo email account was allegedly hacked.
Trying to make the best of a bad situation, Johansson tells the magazine's December issue that the photographs were intended for her ex-husband Ryan Reynolds and said "I know my best angles. They were sent to my husband. There's nothing wrong with that. It's not like I was shooting a porno. Although there's nothing wrong with that either."
It is claimed that Johansson, and a bevy of other female celebrities, had their email accounts broken into by Christopher Chaney from Jacksonville, Florida.
Chaney is alleged to have broken into Apple, Gmail and Yahoo accounts belonging to female stars, and automatically forwarded any email they received to an account under his own control.
35-year-old Chaney faces 26 charges, including accessing computer systems without authorisation, wire tapping and identity theft. If convicted, he could face up to 121 years in prison.
Chaney is said by the authorities to have offered the stolen salacious material to celebrity blogs, but no evidence has been found that he made money from the scheme.
Yesterday, Chaney pleaded "not guilty" to the charges, meaning that at trial is scheduled to begin in late December.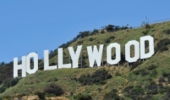 In the past, we've described how users of the Gmail email system can determine if someone has interfered with your account and is automatically receiving any messages that you are sent.
But what if you are a Yahoo user like Scarlett Johansson?
Well, aside from checking your Yahoo account's mail forwarding settings to see if someone is sneakily being sent copies of your messages, there's something even simpler you can do to avoid having your Yahoo mail forwarded.
Don't pay for it!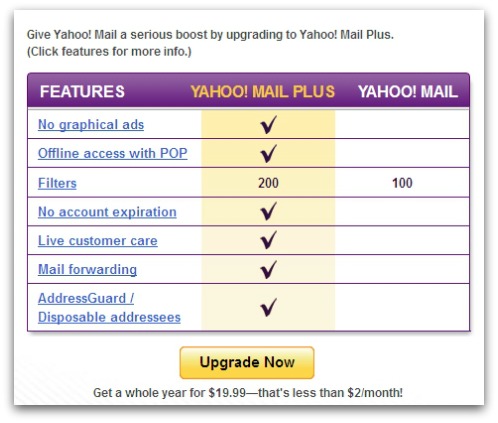 Regular free Yahoo mail accounts, simply don't allow your email to be forwarded. The ultimate protection is to not have the facility at all!
Sure, it's a pain in the neck if you do want to forward your email, but is a God send if you're worried about your account being hacked and a snooper being able to see every message you receive.
That's $19.99 a year which – from the security point of view – you might be very happy not to spend. 🙂