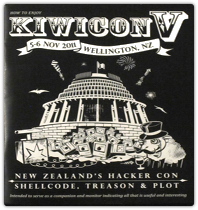 Remember how an anonymous person calling himself Anonymous urged you to join the cause and take out Facebook for the sake of your own privacy on the Fifth of November?
Here in New Zealand, it's been 05 November 2011 for several minutes already, and there's not yet the slightest sign of Facebook's demise.
But 05 November is also the start of Kiwicon V, a regional security conference now in its fifth year.
And Kiwicon has not only survived from last year, but moved to a bigger venue (the Wellington Opera House) and doubled its number of delegates.
This weekend, more than 600 cybersecurity experts from Asia Pacific and beyond will attend the event for a weekend of conferencing, conversation and conviviality.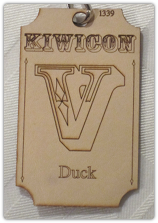 A wide range of topics will be covered, from the importance of using good-quality random numbers to the security or otherwise of the iPhone; and from the meaning of "cyberwar" to the risks of a surveillance society.
All of these are issues I feel strongly about myself (the answers, in case you are wondering, are: vital; as much by obscurity as by design; marketing hyperbole; huge). So I'll be listening with great interest and reporting on topics which I think will interest you too.
Ka kite ano.