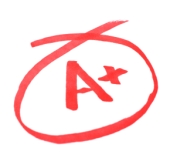 The FBI is investigating a hack against Santa Clara University's computer system, after someone broke into the network and changed the grades of some undergraduate students.
Officials at the University say that they have reviewed tens of thousands of records dating back to 2000, and have identified a number of unauthorised changes in grades belonging to a small number of current students and about 60 former undergraduates.
Some grades are said to have been changed from an "F" to an "A".
25-year-old electrical engineering student Mark Loiseau tweeted that three FBI agents arrived to question him in his off-campus apartment, brandishining hundreds of pages of his Verizon cellphone records.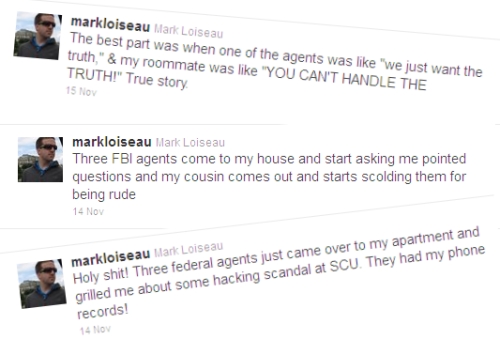 According to the San Jose Mercury News, Loiseau has denied any involvement in the hack.
The security breach is believed to have taken place between June 2010 and July of this year, according to University President Michael Engh. Fortunately, he claims that no evidence has been found that the personal information of students or staff was accessed.
Dennis Jacobs, Santa Clara University's provost and vice president for academic affairs says that that the institution is taking the security breach seriously and that the university is "reviewing and enhancing all security measures to reduce the likelihood of any intrusion in the future."
No arrests have yet been made by the authorities, but the natural suspicion must be that a current or former student may be responsible for the hack. It's essential that all young people learn that breaking without permission into computer systems is not a prank, and that the integrity of other people's data needs to be treated with respect.
Of course, it's far from the first time that schools have found themselves in the firing line of hackers – I'm reminded, for instance, of the case of the American teenager who was accused of installing spyware onto school computers or the Indian Minister who blamed a virus for incorrect exam results.
No doubt this won't be the last time we hear about educational establishments find themselves dealing with cybercrime on their doorstep.