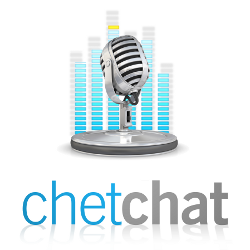 The Chet Chat is back after a few weeks hiatus and this week Paul Ducklin from Sophos Australia joined me to discuss the week's news.
We kicked things off by expanding upon Carole Theriault's Thanksgiving patching advice. Around the world many of us will be visiting friends and family over the next month.
Often Naked Security readers are the most technical people in our social groups and it's a great time to be sure our friends are safe online during the holiday shopping season.
We also set aside a few minutes to talk about Android security and Chris DiBona's recent Google+ post on security vendors on Android being scammers and charlatans.
SCADA hacking has been in the news after an alleged hack on a water treatment plant in Illinois and another hacker trying to raise awareness by attacking a facility in Texas. Paul shares his thoughts on SCADA insecurity and what should be done.
Lastly we spent a few moments venting our frustration at the news that Google expects WiFi administrators to change their SSIDs if they wish to opt-out of Google's location mapping service.

(24 November 2011, duration 14:50 minutes, size 13.6 MBytes)
You can also download this podcast directly in MP3 format: Sophos Security Chet Chat 77, subscribe on Stitcher, iTunes or our RSS feed.