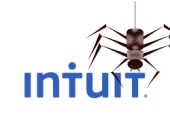 Have you received an unsolicited email from – what appears to be – Intuit Supplies Group? Be on your guard..
Malware is being spammed out to internet email users, posing as a message from the payroll software company Intuit.
The emails have the subject line "Your Intuit Online Payroll Free Trial", but attached to the messages is a ZIP file containing a malicious Trojan horse.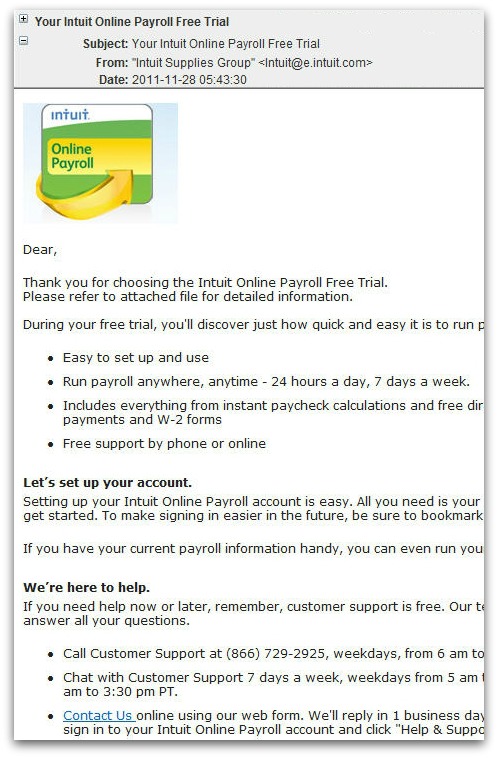 The email looks convincing enough, and you can understand how some individuals and small businesses might feel tempted to learn more about the offer which they believe has been sent to them.
However, the attached ZIP file (which is 196,096 bytes in size) contains a malicious file called
Intuit Online Payroll Free Trial Detailed information.exe
which is designed to compromise the recipient's computer.
Of course, the emails are not really from Intuit – they are innocent casualties of the attack (their brand is being tarnished). Similarly, internet users who open the file attached to the malicious spam are at risk of falling victim to a malware infection.
Sophos is intercepting the messages as spam, and is adding detection of the Trojan horse file to its security products as Troj/Agent-TZG.