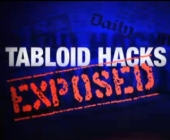 The Leveson Inquiry, whose examination into the sometimes dodgy ethics and practices of British newspaper journalists is presently making headlines in the UK, has heard allegations of computer hacking.
Ian Hurst, a former British army intelligence officer who handled IRA informers in Northern Ireland, has told the Leveson Inquiry today about how he believes his computer was hacked on behalf of the "News of the World".
Hurst answered questions about statements he made on BBC's Panorama TV programme earlier this year. The investigation examined claims by Hurst that a Trojan horse planted by a hacker stole emails from Hurst's computer.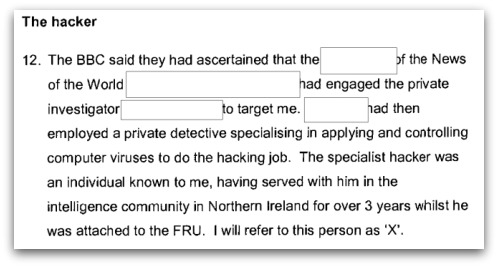 Hurst confronted the hacker – known only as Mr X – and secretly filmed their conversation. The unnamed hacker claim that he emailed Hurst a Trojan horse from a bogus email address, in order to gain access to the emails. It was then said that copies of the stolen information were faxed to a journalist working for the "News of the World".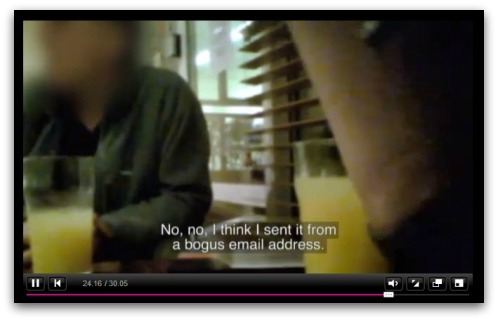 The next person to give evidence to the Leveson Inquiry was Jane Winter of British-Irish Rights Watch. The BBC reported that Ms Winter was told by police that "very confidential and sensitive" emails which she had sent Mr Hurst had been hacked.
"From the point of view of my organisation we really do rely on trust and confidentiality," she said.
It's important to recognise that there is no accusation that the journalists themselves hacked into any computers – but rather that they might have hired third parties who did various forms of hacking in order to gather information.
Although initially much of the scandal revolving around the now defunct "News of the World" was related to phone hacking (or, more accurately, mobile phone voicemail hacking), police are now investigating claims of computer hacking and one man has so far been arrested.
In an amusing aside that will fuel conspiracy theorists, earlier this month the Leveson Inquiry was interrupted as a QC discovered that his computer was infected by a data-stealing Trojan horse.