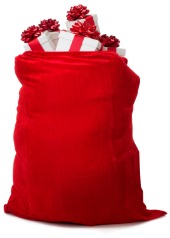 The introduction of social networks and smartphones has certainly given everyone new freedom on how we work and interact.
Sadly, it's also given new opportunities to hackers, malware authors and scammers to steal your information and infect your devices.
We want to know what you think about this, so we slapped together our 90-second security survey. It wont take long to complete (did we say it only takes 90 seconds?).
And to thank you for your efforts, we've put together five festive goodie bags.
The survey closes at midnight on Thursday December 15. And if you're one of the lucky winners you'll get an email on the 16th December.
So what are you waiting for? Take the survey.