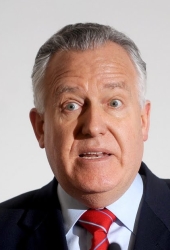 UK police have warned a former British Cabinet minister that they are investigating evidence that his computer was hacked by private detectives working for Rupert Murdoch's News International organisation and the disgraced "News of the World" newspaper.
Peter Hain, who served as Secretary of State for Northern Ireland between 2005-2007, has been told by Scotland Yard that computers belonging to him, containing sensitive intelligence material, may have been compromised.
The investigation, which raises questions of national security, is also exploring evidence that computers belonging to other senior Northern Ireland civil servants and intelligence agents were also hacked.
According to a report in The Guardian newspaper, Hain will be asked to confirm that classified material obtained by police investigators came from his PC.
Yesterday, the Leveson Inquiry into media ethics heard evidence from a former British army intelligence officer, who handled IRA informers in Northern Ireland. Ian Hurst claims that his computer was hacked on behalf of the "News of the World" in 2006.
Not all the claims of computer hacking on behalf of journalists involve political targets, however.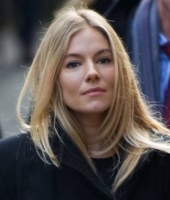 For instance, last week, actress Sienna Miller, the former girlfriend of Jude Law, told the Leveson Inquiry that she believes her email account was hacked:
"All my telephone numbers, the three that I changed in three months, my access numbers, PIN numbers, my password for my email that was actually used to later hack my email in 2008 was on these notes," Miller told the inquiry at London's Royal Courts of Justice referring to notes made by "News of the World" private investigator Glenn Mulcaire.
It's important that everyone remembers that installing a virus or Trojan horse onto someone else's computer without their authorisation is against the law – and can lead to a lengthy jail sentence.
Just because something can be done, doesn't mean that it should be done.
The goal of Scotland Yard's "Operation Tuleta" investigation is to discover if anyone broke the law in these and associated cases.
No doubt there are more details still to come out of the woodwork, which may raise more concerns about national security as well as unsavoury spying on celebrities and those thrust into the media spotlight.