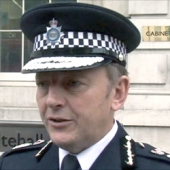 A senior police chief has been warned by British authorities that he may have been targeted by tabloid journalists and his computer hacked into.
Sir Hugh Orde, who is currently President of the Association of Chief Police Officers (ACPO), was chief constable of the Police Service of Northern Ireland (PSNI) at the time of the alleged hack – which police believe was carried out by private investigators hired by the now defunct "News of the World".
According to a report by the Irish Independent, Sir Hugh was "shocked and angry" when told he could have been the victim of computer hacking.
News of the alleged hack of the police chief's computer comes just one day after it was revealed that police were investigating an alleged hack of Peter Hain's computer, who served as Secretary of State for Northern Ireland between 2005-2007.
Earlier this week the Leveson Inquiry into media ethics also heard a former British army intelligence officer who handled IRA informers in Northern Ireland, claim that his computer was hacked on behalf of the "News of the World".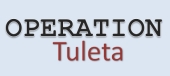 The latest investigation into computer hacking is being co-ordinated by the Metropolitan Police, who have set up "Operation Tuleta" to explore claims of computer hacking alongside the well-documented reports of hacking of mobile phone voicemail systems.
Interestingly, the Irish Independent journalist who first published the story about the possible hacking of Sir Hugh Orde's computer was himself warned by police that his own computer may also have been hacked by journalists.
According to a BBC News report from July 2011, journalist Greg Harkin said police officers informed his solicitor that his computer may have been hacked into in 2004 by "News of the World" journalists.
What a tangled web..