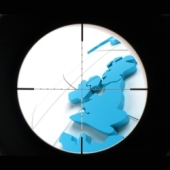 Forget the Aston Martin DB5 and Walther PPK; today's spy needs to handle C++, cryptography and armies of zombie botnets. Does this sound as appealing? If so, you are in luck because GCHQ (The UK's Government Communications Headquarters) is looking for new operatives.
What is standing between you and your future missions? Breaking this code! The provocatively titled Can You Crack It? is a visual puzzle of 160-paired alphanumeric characters. It is hosted on a domain showing no obvious ties to GCHQ, and although it can be completed for enjoyment, its primary purpose is to seek potential future employees.
The campaign is unique in its viral spreading through social media – blogs, Facebook and Twitter – to reach an audience beyond conventional graduate streams. Black hats (criminal hackers) need not apply, but budding cryptanalysts and white hat (ethical) hackers should try their luck.
Despite the campaign starting in early November, it now sits against the backdrop of the last week's UK Government Cyber Security Strategy (GCSS).
This policy document highlights many cyber-threats to the UK, a Tier 1 priority for national security, and measures to tackle them. Critically, it notes the importance of identifying talented individuals to bolster the 'cadre of cyber security professionals'.
GCHQ has a greater role within the GCSS because alongside Mi5 and Mi6, they receive 59% of the UK Government's four-year £650 million National Cyber Security Programme.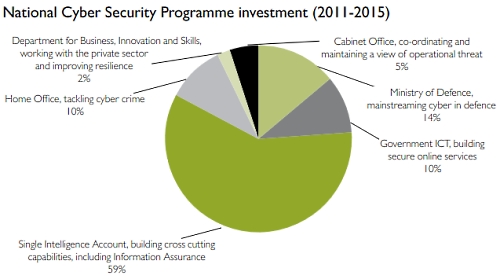 GCHQ will be hosting the new Joint Cyber Unit (to develop military cyber security strategy), seek industry and academic partnerships and increasingly utilise their 'world-class expertise in cyber security' to develop 'potential commercial applications'.
Clearly, the commercialisation of this knowledge through partnerships is going to require many new cyber-expert recruits. Finding inventive techniques for spotting new talent is not a challenge for GCHQ. In addition to the current campaign, they have a history of innovative methods for reaching their target audience.
In 2007 they used digital posters in computer games like Tom Clancy's espionage based Splinter Cell and Rainbow Six franchises to find new recruits. In 2009 they used the Xbox Live network to host recruitment material to again reach gamers.
Clearly, the next generation of digital spies will need to look beyond the traditional recruitment hub to find their dream job.
By 2015, Minister for Cyber Security Frances Maude hopes the UK will be 'one of the most secure places in the world to do business in cyberspacee'. According to the GCSS, the internet now contributes to 6% of UK GDP. To sustain this level will require continued development of cyber-security expertise.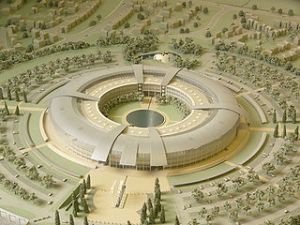 GCHQ widening their reach and filtering applicants on a pure skills basis increases their chances of finding the right people. This progressive approach is definitely a good thing. In the same way that some spies have traded their bullets for algorithms, GCHQ is expanding their arsenal beyond the conventional networks to find skilled, self-taught, hobbyists.
If you possess the skills and choose to accept your mission, you have until the 12th of December 2011.