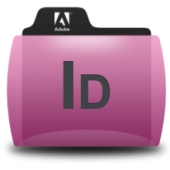 Criminal hackers have spammed out emails which pretend to contain a license key for the desktop publishing program Adobe InDesign.
Their intention? To infect your Windows computer with malware.
The emails pretend to come from Adobe, in a noxious campaign which bears many similarities to the fake Adobe Acrobat Reader updates spammed out yesterday.
A typical message looks like the following: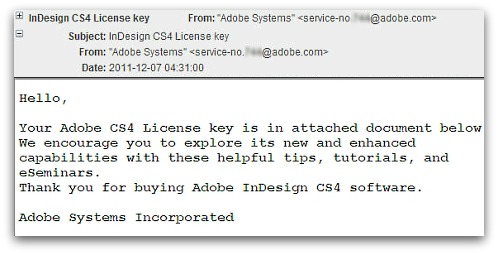 Subject: InDesign CS4 License Key

Attached file: License_key_ID[random number].zip

Message body:
Hello,

Your Adobe CS4 License key is in attached document below.
We encourage you to explore its new and enhanced capabilities with these helpful tips, tutorials, and eSeminars.
Thank you for buying Adobe InDesign CS4 software.

Adobe Systems Incorporated
Sophos detects the malware as the Troj/Bredo-MY Trojan horse.
Remember – computer security is not just about keeping your anti-virus software properly updated. It's also about realising that companies are not in the habit of emailing you unsolicited attachments out of the blue.